My Dogs Teeth are Chattering: What Does it Mean
Have you ever seen your dog's teeth chattering? Do you ever find yourself wondering what causes this and why your dog might be performing this odd behavior? Many dog owners notice teeth chattering in their pets now and then, and some can become concerned that there's an underlying health problem causing this condition.
Most of the causes of teeth chattering in dogs are mild to moderate, although periodically some may be severe. It's important to learn everything you can about these potential causes so you can keep your pet healthy and safe. In the article below, you'll find five of the most common causes of teeth chattering in dogs as well as information about what to expect from these causes. Read on to learn more.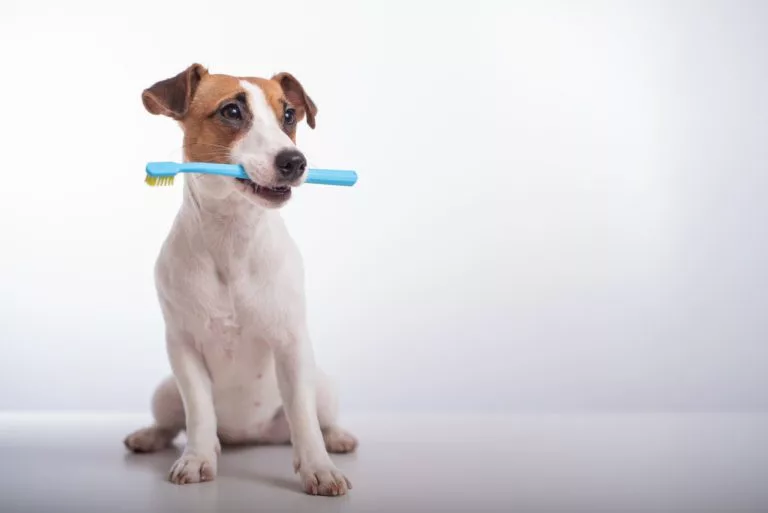 Dental Disease
Dental disease is one of the most common causes of chattering teeth in dogs. It is also the most serious, although some cases of dental disease may be mild to moderate. Dental disease may include problems with your dog's teeth, gums, or bone structure of the jaw.
Your vet will check your dog thoroughly to diagnose dental disease and will then give you some information about the best way to proceed. Some dogs may need dental surgery or tooth removal, and in this instance, your vet will let you know whether or not your dog is a good candidate for these treatments.
Stress and Anxiety
Some dogs may chatter their teeth from stress or anxiety just like humans do. If your dog is very scared of certain environmental changes, such as loud noises or fireworks, then she may chatter her teeth as a result of experiencing these instances.
Pay attention to what happens around the time when your dog's teeth begin chattering. If the chattering accompanies something that could be scaring her, then you may have found the culprit. Remember that your dog may be frightened by something that doesn't seem all that scary to you, so look for any potential problems.
Excitement or Happiness
If your dog is extremely excited or happy about something, she may also have a teeth chattering response. For example, if your dog is very excited to see you when you come home from a long vacation, she may greet you with chattering teeth. She may do the same thing when she's waiting for you to feed her every day!
If your dog's teeth chattering occurs at times when your dog is clearly happy or excited about something, there's nothing to worry about. Your dog is perfectly healthy and is just exhibiting her emotions in a unique way.
Strong Smells
Strong smells may sometimes cause a teeth chattering response in dogs. Dogs may sniff or lick something they like the smell of, then curl their lips back and chatter their teeth slightly. This is called the Flehmen response, and it is a completely normal behavior in dogs, cats, and some other animals as well.
If you see your dog perform this response after smelling something strong or particularly enticing, there's nothing to worry about. This response is perfectly natural and is not something your dog can control, but it is also not a cause for concern. It doesn't mean anything is wrong.
Pain
Although it is a much less common cause of teeth chattering than the other items on this list, pain may still be the root issue of your dog's odd behavior. Look closely for other signs that your dog may be in pain, including hunched posture, hiding or cowering, and aggression when someone tries to pet her.
If you suspect your dog may be in pain but you aren't sure why, don't wait to take her to the vet. Go to the emergency vet if you think the problem is acute, or set up a regular vet visit right away if you think it is chronic.
With so many potential causes of teeth chattering behaviors in dogs, it can be tricky to narrow down the possibilities and uncover what could be causing your dog to do this. It's important to pay close attention to your dog's other behaviors around the time of the teeth chattering, as this can potentially give you some clues as to its cause.
If you have any further questions or concerns, or if you think your dog may be sick or in pain, it's a good idea to talk to your vet for specific recommendations about your individual pet.
Your vet will check out your dog's whole health and wellness needs to determine what might be leading to the teeth chattering, and will help you choose the right course of action if your dog is diagnosed with a problem. By working with a trusted vet, you can figure out when teeth chattering is something to be worried about.
About Lincolnway Veterinary Clinic